Residential Air Duct Cleaning
Back To Our Services
One of our star services here at Air Duct Cleaning Placentia is our Home air duct cleaning or residential duct cleaning. Placentia is a city of the Orange County, California where law and regulations are taken seriously and enforced. It can often be seen as a quiet city to live in and yet it also caters for the good things in life, having excellent Mexican restaurants in the downtown area. Clean air is simply as essential to good health as is good food, if not even more important.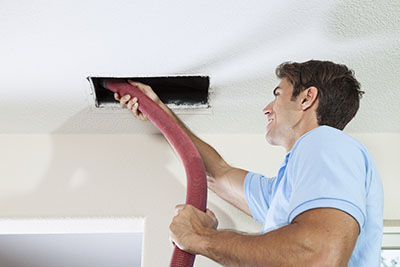 We can clean all the vents
This is why a defective air duct or vent should never be ignored and the issue left to deteriorate since this could lead to the air quality becoming extremely dangerous for the health. Breathing in spores from molds and mildew or airborne bacteria can lead to serious breathing problems especially in those already prone to asthma attacks or allergic reactions. Those spores or bacteria are often found in damp places or in places where dust and dirt accumulate, becoming ideal breeding places for those microorganisms.
Having said all that kind of points out to exactly why you should not wait and contact us at Air Duct Cleaning Placentia straight away if you notice damp rot, mildew or unchecked growth of mold in your home. Not only do we clean your air ducts and air vents and free them of debris or dust particles but we also put in place electrostatic filters that will catch these particulates and prevent them to reach the air you breathe in. In addition to Air Duct Maintenance and home air duct cleaning, we can clean all the vents and ducts to ensure that the air you breathe is free of bacteria and spores but also odor-free.
We mentioned the signs that show clearly that the air quality is unhealthy but that actually means that any defect or malfunctioning of the air conditioning system or dryer vents have gone unnoticed long enough to allow the growth of mildew and bacteria to reach unhealthy levels. This can be avoided if proceed to regular visual checks of the visible parts of your ventilation and heating systems as well as all other air ducts and vents for cracks or signs of wear. At this point, you can contact our residential Air Duct Cleaners and Air Duct Maintenance team who can then carry out the necessary maintenance or repair to get your systems working again to their best capacity.
Our company is confident in the expertise of its technicians and professionals and proceed to home air duct cleaning, Home Air Filter Cleaning or Air Duct Maintenance conscientiously and efficiently. Among the services that we offer, you will find all kinds of Home air duct cleaning, the most common of which being Air Filter Cleaning, Furnace Duct Cleaning, Exhaust System Cleaning, Air Vent Cleaning and Condenser Unit Cleaning. Our company can also assess the extent of water damage and following this, we can also proceed to cleaning up the mold and mildew that grow as a result of dampness and moisture accumulation.
In addition to all the aforementioned services offered by our company, we also can perform HVAC cleaning and maintenance as well as use UV cleansers to eliminate bacteria, viruses and any other microorganisms that might have multiplied and accumulated in damp areas due to water damage.