5 Common Reasons for HVAC Inefficiency
02/17/2017
Back To Blog
It's easy to tell when the HVAC system has to work harder to keep the temperature in your home optimal. Just compare your most recent energy bill to the previous one. If it's considerably higher, then the inefficiency could be caused by one of the following factors.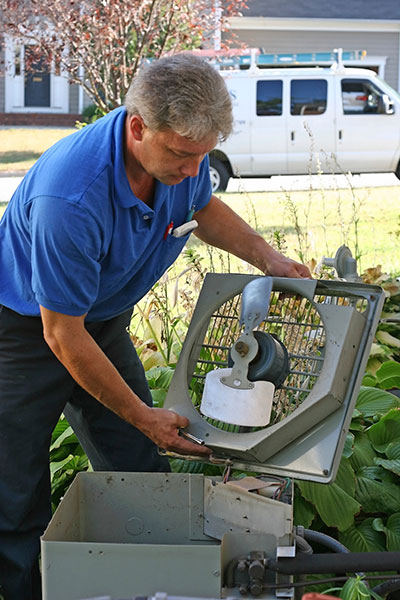 Old Air Filter
When was the last time you replaced the air filter? If it was more than three months ago, you should set up a new filter straight away. Consider getting one that can do its job well for longer before it needs changing. A filter with a higher efficiency rating is better at capturing more and smaller particles and microorganisms.
Dirty Outdoor Unit
Are there leaves inside the unit? Do the coils appear to be clogged? If your answers to these questions are positive, then it's time for condenser unit cleaning. Remove larger vegetation debris by hand and use a handheld vacuum for the finer ones. Use a hose to clean the coils. Spray the water from the outside in and keep the pressure medium. If the dirt is stubborn, the best solution is to apply a specially formulated cleaner.
Clogged Drain Lines
When this problem occurs, the drain pan can overflow and the water can cause damage to a number of components. A special technique and materials are required for unclogging the drain lines. Future clogging can be prevented with the addition of a material which will prevent dirt from accumulating. The compound must be completely safe for the pipes. Otherwise, they can get damaged and replacing them will be the only solution. Just like air duct replacement, this is not a simple job.
Malfunctioning Thermostat
Try to troubleshoot the device by checking if it is on and looking more closely at its settings. Sometimes, the problem will go away just by making adjustments to the settings. If these things don't help, then this component will require repair. If it has to be replaced, consider getting a more advanced model.